Diagrams and Photos:
Two boards connected to OI and sample control panel:
Sample control panel contains 2 each: 3-way switch, 2-way switch, momentary pushbutton, potentiometer.
(Joysticks also connected, but out of view, though joysticks can still be connected directly to the OI.)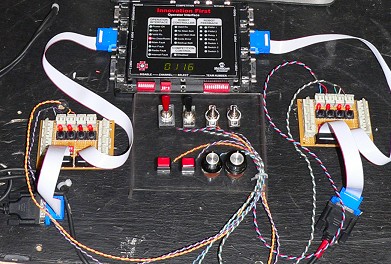 2007 & 2008 circuit boards:
For 2007, we designed a PC board, and had some etched.
We switched to a regular joystick connector for the joystick port.
We received samples of 3 other terminal block styles from the manufacturer, On-Shore Technology,
but for various reasons, we went with the same style, though in 8-position instead of 2-position.
NEW For 2008, we removed the pushbuttons.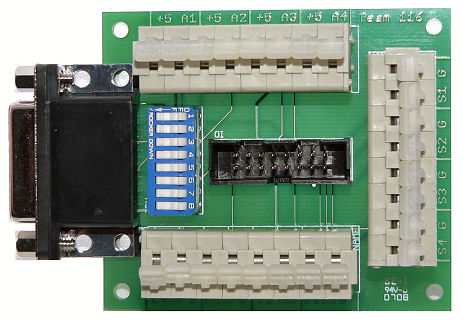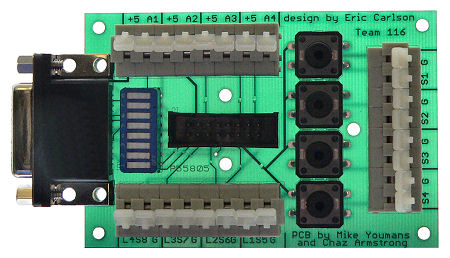 Front of board (matches diagram below):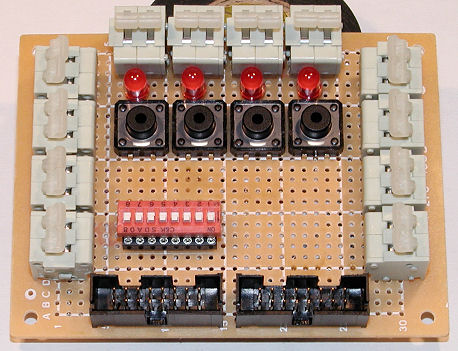 Board layout diagram: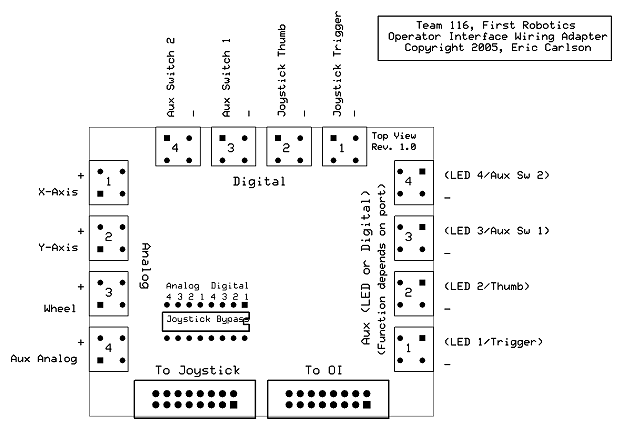 Complete unit: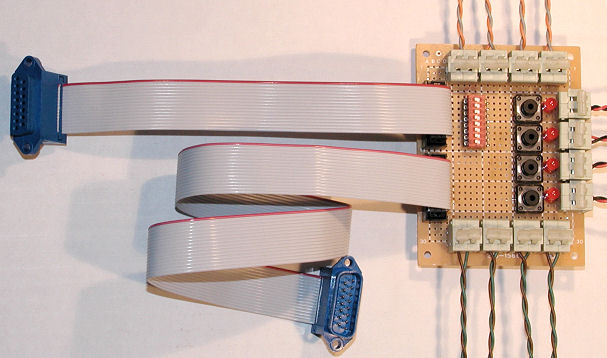 Front #2:

Back #1: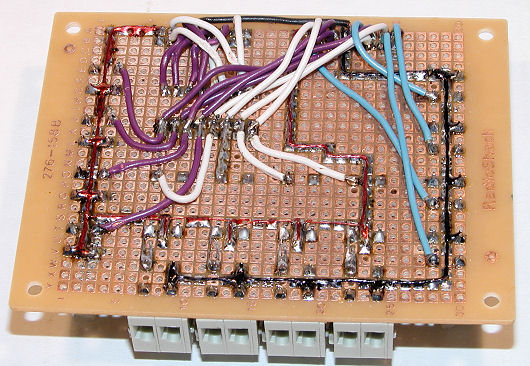 Back #2: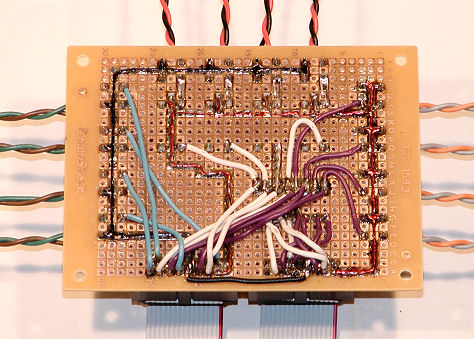 Back cover with supports. Built out of polycarb scraps, using epoxy designed for plastics:
(The supports are needed because the spring connectors require a lot of force to open.)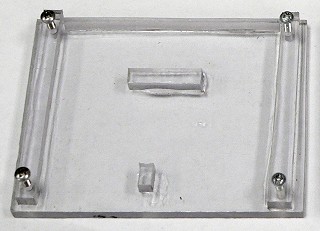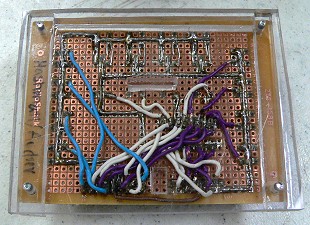 Copyright 2005, 2006 by Eric L. Carlson.